Nail art has long been a captivating form of self-expression, allowing individuals to adorn their fingertips with intricate designs and vibrant colors. However, amidst the ever-evolving world of nail trends, a new style has emerged, captivating fashion-forward individuals and beauty enthusiasts alike. Enter negative space nail art – a minimalistic and chic trend that celebrates simplicity and embraces the power of empty spaces. By strategically incorporating untouched areas of the nail into the design, negative space nail art offers a fresh and modern approach, captivating attention with its understated elegance.
Negative Space Nail Art and Everyday Wear
When it comes to incorporating nail art into our daily lives, finding designs that seamlessly blend with our everyday wear can be a game-changer. Negative space nail art, with its minimalistic and chic aesthetic, offers a versatile range of options that effortlessly complement various styles and occasions.
For professional settings, subtle negative space designs are the perfect choice. Instead of overpowering your overall look, these designs add a touch of elegance and sophistication to your nails. Delicate lines, geometric shapes, or strategically placed negative spaces create an understated yet polished look that is both professional and stylish. These minimalistic designs allow you to express your creativity without drawing too much attention, making them suitable for corporate environments or formal events.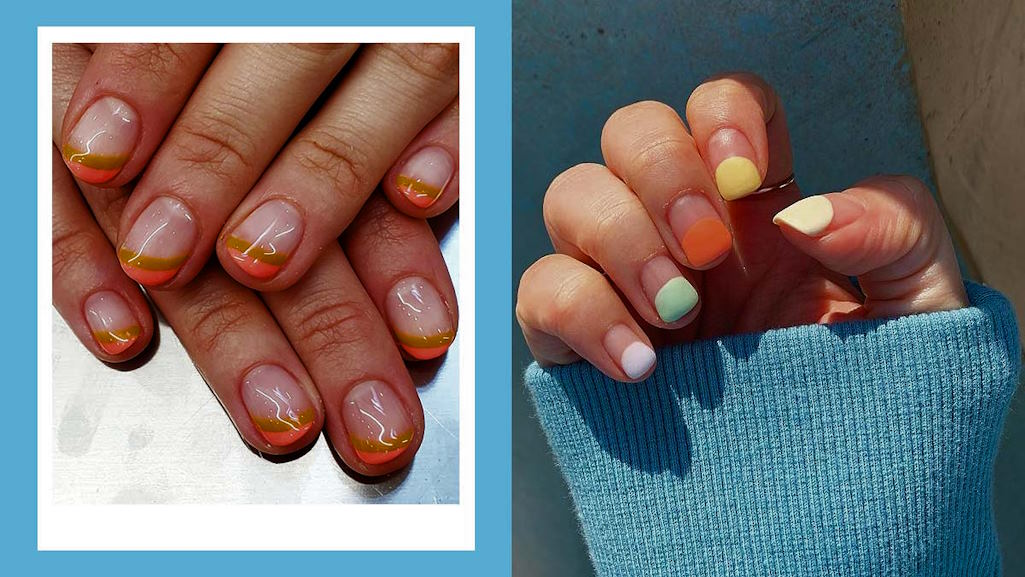 When it comes to casual outfits, negative space nail art can be a powerful tool to enhance your overall look. By adding a subtle pop of color or an interesting pattern to your nails, you can elevate your everyday attire effortlessly. Whether you opt for a single accent nail or a cohesive design across all nails, negative space nail art complements casual outfits, bringing a touch of individuality and style to your ensemble. From jeans and t-shirts to sundresses and sandals, minimalist nail art effortlessly integrates into your everyday fashion choices.
However, negative space nail art is not limited to understated designs for everyday wear. It can also serve as a stunning statement piece for special occasions. Whether it's a wedding, a party, or a gala, negative space nail art can be the perfect accessory to complete your glamorous look. Intricate negative space patterns combined with bold colors or embellishments create an eye-catching and sophisticated effect. This unique twist on traditional nail art ensures that your nails become an integral part of your overall ensemble, turning heads and sparking conversations wherever you go.
DIY Negative Space Nail Art: Tips and Techniques
Creating your own negative space nail art designs is not only a fun and creative endeavor but also a great way to personalize your style. With a few essential tips and techniques, you can master the art of negative space nail art and achieve stunning results right at home.
Before diving into the world of negative space designs, it's crucial to properly prepare your nails. Start by trimming and shaping your nails to your desired length and shape. Gently buff the surface of your nails to create a smooth canvas for your design. Next, apply a base coat to protect your nails and promote longevity for your nail art.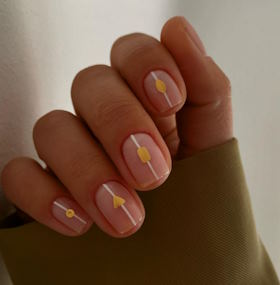 To create negative space nail art, you'll need a few tools and materials. First and foremost, choose a high-quality nail polish in the colors of your choice. Opt for opaque shades that contrast well with your natural nail color for maximum impact. Additionally, gather a set of thin nail art brushes or striping brushes to achieve clean lines and intricate designs. You may also need nail polish remover and cotton swabs for any mistakes or clean-up.
Now that you have your tools ready, let's dive into a simple step-by-step guide for a basic negative space design. Start by applying a thin layer of your base color. Allow it to dry completely before moving on. Next, using your nail art brush, carefully create your desired negative space design by painting around or within your nails. This could be geometric shapes, lines, or even abstract patterns. Remember to leave empty spaces to create the negative space effect. Once your design is complete, allow it to dry thoroughly.
Finish off your negative space nail art by applying a glossy top coat to seal and protect your design. This will give your nails a beautiful shine and enhance the overall look. Clean up any excess polish around your nails using a small brush dipped in nail polish remover.