When it comes to achieving healthy and radiant skin, a well-rounded skincare routine is key. Among the myriad of skincare practices, masking has gained significant popularity for its ability to provide targeted benefits. But what if you could take masking to the next level and customize it to address your specific skin concerns? Enter multi-masking, a technique that allows you to tailor your masking routine by applying different masks to different areas of your face. By strategically combining various masks, you can effectively address a range of skincare needs simultaneously.
Creating Your Multi-Masking Routine
Step-by-step guide to multi-masking
Cleansing and preparing the skin:
Before diving into multi-masking, it's crucial to start with a clean canvas. Begin by gently cleansing your face to remove any dirt, makeup, or impurities. This step ensures that your skin is ready to absorb the maximum benefits of the masks you'll be applying.
Selecting appropriate masks for different areas:
The key to a successful multi-masking routine lies in understanding your skin's specific needs. Assess your skin type and concerns, then choose masks that target those areas. For example, if you have an oily T-zone but dry cheeks, opt for a clay mask to purify the T-zone and a hydrating mask to nourish the cheeks.
Applying masks strategically:
Take a mindful approach when applying masks to different areas of your face. Use a brush or clean fingers to carefully apply each mask, ensuring that you're targeting the intended areas. Apply a thin, even layer of each mask, avoiding overlapping or mixing them together.
Timing and removing the masks:
Pay attention to the recommended time for each mask and follow the instructions accordingly. While one mask may require 10 minutes, another might need 15 or 20 minutes to work effectively. Once the allotted time has passed, gently remove the masks using warm water or a damp cloth. Be sure to be gentle and avoid rubbing or tugging at the skin.
Tips for effective multi-masking
Layering masks correctly:
When applying multiple masks, it's essential to consider their consistency and texture. Start with the thinnest and lightest masks and gradually layer thicker or heavier masks on top. This layering technique ensures that each mask can penetrate the skin properly and deliver its specific benefits.
Avoiding sensitive areas:
Keep in mind that certain areas of your face may be more sensitive or prone to irritation. Avoid applying masks to delicate areas like the eye contour or any active breakouts. Focus on the zones where you want to address specific concerns while being mindful of your skin's sensitivity.
Customizing the routine based on your schedule:
Multi-masking doesn't have to be time-consuming. Customize your routine to fit your schedule by adjusting the number of masks or the duration of application. If you're short on time, consider using dual-purpose masks that target multiple concerns simultaneously.
Targeted Solutions with Multi-Masking
Addressing specific skin concerns
Treating oily T-zone while hydrating cheeks:
If you struggle with an oily T-zone but experience dryness in your cheeks, multi-masking can be a game-changer. Apply a clay mask to your T-zone to absorb excess oil, unclog pores, and control shine. Meanwhile, opt for a hydrating mask on your cheeks to replenish moisture and restore balance. This targeted approach tackles both concerns simultaneously, leaving your skin refreshed and balanced.
Combating acne-prone areas while brightening dull skin:
Dealing with acne-prone areas can be a challenge, especially when coupled with dull skin. Combat these issues effectively with multi-masking. Use a purifying mask on your acne-prone zones to draw out impurities, reduce inflammation, and promote healing. Simultaneously, apply a brightening mask to the dull areas of your face to revive your complexion, enhance radiance, and restore a healthy glow.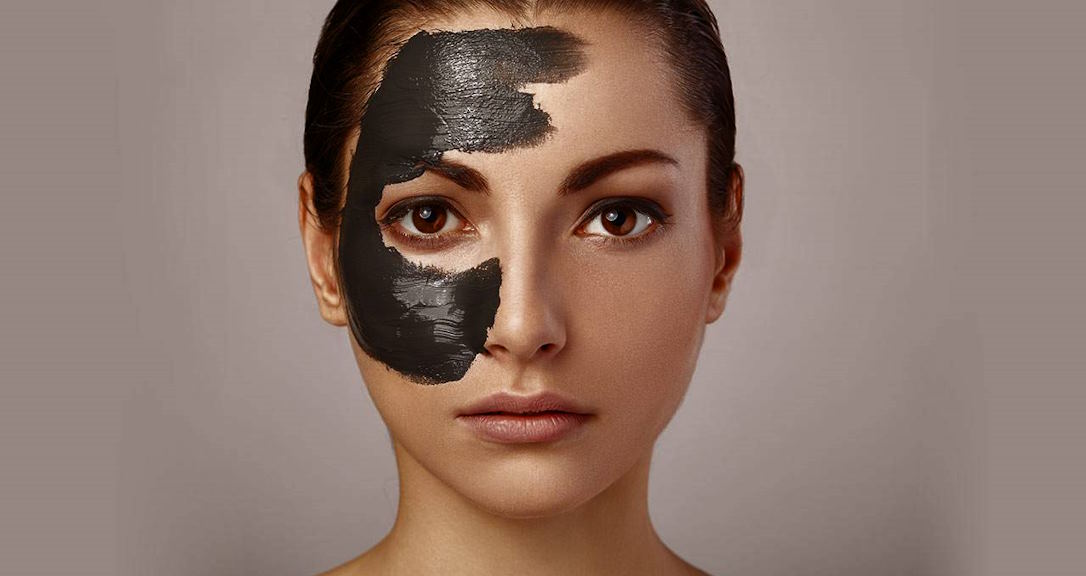 Calming redness while minimizing pores:
If redness and enlarged pores are your main concerns, multi-masking can offer a targeted solution. Apply a calming mask to the red areas of your face to soothe irritation, reduce redness, and restore a more even skin tone. For minimizing pores, choose a mask that focuses on pore refining and tightening. By addressing these specific issues simultaneously, you can achieve a smoother, more even complexion.
Exploring combinations for different skin types
Dry skin: Hydrating masks on the entire face:
For those with dry skin, a multi-masking routine that focuses on hydration is essential. Apply a nourishing and moisturizing mask to your entire face to replenish moisture, strengthen the skin barrier, and restore a healthy glow. This comprehensive approach ensures that your skin receives the hydration it craves, leaving it supple, smooth, and revitalized.
Oily skin: Clay mask on T-zone, hydrating mask on cheeks:
Oily skin often requires balancing excess oil production while maintaining hydration. Apply a clay mask to your T-zone to control oil, purify pores, and prevent breakouts. Simultaneously, use a hydrating mask on your cheeks to replenish moisture without adding additional oil. This combination helps regulate sebum production, leaving your skin balanced, nourished, and less prone to shine.
Combination skin: Clay mask on oily areas, exfoliating mask on dry areas:
Combination skin requires a tailored approach to address different concerns in various areas of the face. Apply a clay mask to your oily areas, such as the T-zone, to control oil, minimize pores, and prevent breakouts. On dry areas like the cheeks, use an exfoliating mask to gently remove dead skin cells, promote cell turnover, and enhance the skin's radiance. By customizing your masks based on different zones, you can achieve a harmonious complexion that balances both dryness and oiliness.