Makeup has long been celebrated as an art form that allows us to enhance our natural features and express our unique style. For those with small eyes, makeup techniques can be a powerful tool in creating the illusion of larger, more defined eyes. By employing strategic application methods and color choices, it's possible to transform the appearance of small eyes and make them truly mesmerizing.
Eyeliner Tricks for Enlargement
Types of eyeliner suitable for small eyes:
When it comes to choosing the right eyeliner for small eyes, certain types can work wonders in creating the illusion of bigger, more open eyes. Opt for softer formulas like kohl or gel eyeliners that offer more control during application. These creamy textures glide on smoothly, allowing you to create precise lines without tugging on delicate eyelid skin. Additionally, consider using eyeliner pencils in neutral shades, such as brown or gray, as they can provide a softer and more natural look compared to harsh black liners. Experiment with different formulas to find the one that works best for you and your small eyes.
Placement and thickness considerations: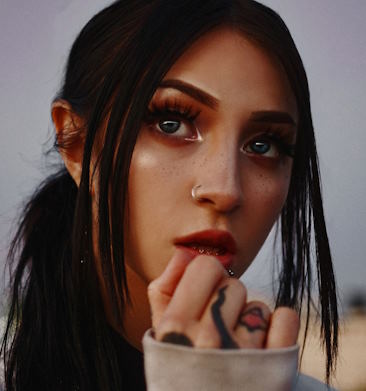 Proper placement and thickness of eyeliner can significantly impact the appearance of small eyes. To enhance the illusion of larger eyes, focus on the upper lash line. Start by applying a thin line of eyeliner as close to the lashes as possible, gradually thickening it towards the outer corner. Avoid lining the entire lower lash line, as this can make the eyes appear smaller. Instead, try applying a thin line or dot of eyeliner on the outer two-thirds of the lower lash line to add subtle definition and lift to the eyes.
Winged liner variations for added drama and lift:
Winged eyeliner is a classic technique that can instantly elevate your eye makeup and give the illusion of lifted, elongated eyes. For small eyes, consider opting for a subtle and upward flick rather than an exaggerated wing. This will create a gentle lift and open up the eyes without overwhelming their size. Experiment with different wing lengths and angles to find the most flattering look for your eye shape. Remember, the goal is to enhance your natural features, so be sure to adjust the wing according to the size and proportions of your small eyes.
Eyebrow Shaping and Definition
Creating a well-defined brow shape to frame the eyes:
The power of well-shaped eyebrows should never be underestimated, especially when it comes to enhancing small eyes. The right brow shape can act as a natural frame, drawing attention to the eyes and making them appear larger. Begin by determining your ideal brow shape, which is typically based on your face shape and natural arch. Use an eyebrow brush or spoolie to comb the hairs upward and outward, then carefully trim any excessive length to create a clean and polished look. Remember to follow the natural shape of your brows and avoid over-plucking, as thin brows can make small eyes appear even smaller.
Choosing the right eyebrow products for small eyes:
When it comes to selecting eyebrow products for small eyes, aim for a soft and natural look. Opt for eyebrow pencils or powders in shades that closely match your natural hair color. Avoid using shades that are too dark, as this can overpower the eyes and create an unbalanced look. Use light, feathery strokes to fill in any sparse areas, gradually building up the intensity as needed. For a more defined and long-lasting result, consider using eyebrow gels or pomades to tame unruly hairs and add depth to your brows.
Techniques for filling and grooming the brows:
To create the illusion of larger eyes, it's essential to fill and groom your brows in a way that enhances their natural shape. Begin by outlining the bottom of your brows with a pencil or powder, following their natural arch. Then, use the same product to fill in any gaps or sparse areas, focusing on creating a gradual and seamless transition from the inner to the outer brows. Remember to blend the product for a soft and natural finish. Finally, use a clean spoolie brush to comb through your brows, taming any unruly hairs and giving them a well-groomed appearance.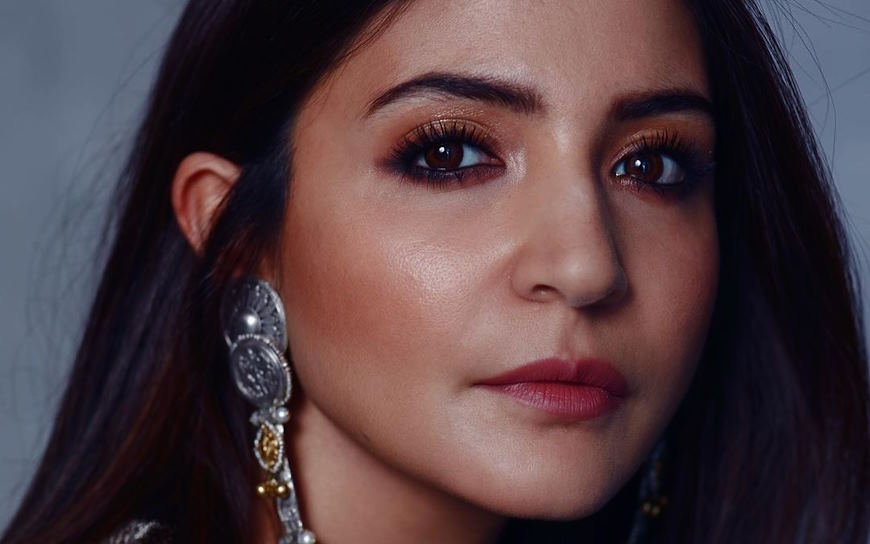 Additional Tips and Tricks
Highlighting the brow bone for a lifted effect:
One of the most effective tricks for creating the illusion of larger eyes is highlighting the brow bone. Apply a light, shimmery eyeshadow or a highlighter directly under the arch of your eyebrows. This technique helps to lift the brows visually and create a more open and lifted look for the eyes. Choose shades that complement your skin tone and have a subtle sheen, avoiding anything too glittery or overpowering. Gently blend the highlighter to create a seamless transition, and watch as your eyes instantly appear more awake and refreshed.
Using white or nude eyeliner to brighten the waterline:
A simple yet powerful technique to make small eyes appear larger is by applying white or nude eyeliner to the waterline. This instantly brightens the eyes and creates the illusion of bigger, more open eyes. Choose a soft, creamy eyeliner pencil in a white or nude shade and carefully apply it along the inner rim of the lower waterline. This subtle touch will help to counteract any redness or darkness, making your eyes appear more awake and vibrant. It's a quick and effortless step that can make a significant difference in your overall eye makeup look.
Avoiding makeup mistakes that can make eyes appear smaller:
While it's important to focus on techniques that enhance the size of small eyes, it's equally crucial to avoid makeup mistakes that can have the opposite effect. One common mistake is applying dark or heavy eyeshadow all over the eyelids, as this can make the eyes look smaller and more closed off. Instead, opt for lighter, neutral shades on the eyelids and reserve darker shades for the outer corners or crease to add depth. Additionally, avoid applying thick, heavy eyeliner all around the eyes, as this can further reduce the appearance of eye size. Instead, opt for more precise and strategic placement, focusing on the upper lash line and avoiding the lower lash line altogether.